About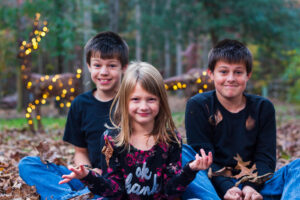 Hello, I'm Jason Crowder. I got involved with photography when my children were little because I wanted to preserve those precious moments. Now with years of experience, I've learned that it takes more than a quick snapshot to produce portraits worthy enough to hang on the wall!
I'd love to spend some time getting to know you and your family in order to create images that celebrate your family's love and leave a photographic legacy that will become more cherished with time.
Sometimes having the comforts of home makes things easier when you have little ones. I can bring a photography studio to you! We can take photos of your family on a backdrop in your home without the limitations of weather or time of day.
Want an outdoor adventure?  Let's head to your backyard, your favorite park, beach, or any other spot and you just relax and have fun.  Rest assured that I'll make sure everything is just right and your pictures will turn out beautiful.
My goal is create portraits that honor your memories and you'll love to share with others.